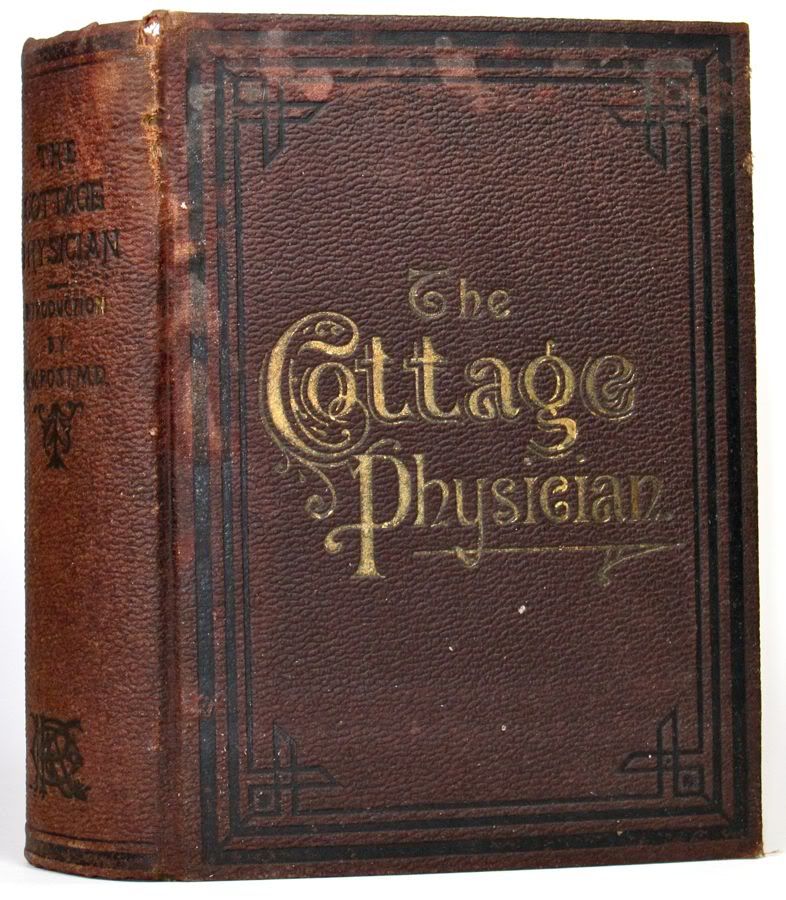 THE COTTAGE PHYSICIAN

Original 1895 First Edition

of "The Cottage Physician for Individual and Family Use; Prevention, Symptoms and Treatment.
Best known methods in all Diseases, Accidents and Emergencies of the Home, Prepared by The Best Physicians and Surgeons of Modern Practice. Allopathy, Homeopathy, Etc., Etc., A Complete Hand Book of Medical Knowledge for the Home.
" by George W. Post A.M., M.D.
::
Published by King, Richardson & Co. Springfield Mass
::
Measures 7 x 8 3/4"
::
Complete with 642 Pages.
VERY CONDITION: A tightly bound volume, very minor cracking to front hinge, generally clean pages, complete with all pages and illusrations. An excellent copy for this rare 18th Century Victorian Guide.
The Cottage Physician was intended to be a practical home medical book to prevent sickness, promote health, to diminish human suffering, and to lessen the expense of maintaining the blessing of health in home. Technical names and medical phrases have been studiously avoided or carefully interpreted, and the entire work stripped of that cloud of mystery which characterizes other books of similar nature. This volume will be found so broad in its scope of information, so simple in language, so clear in expression, and so comprehensive that even those of very limited knowledge will find it a never ending-failing guide in promoting health, curing disease, and in the emergencies of the home. The practical instructions for the home range from Medical Cures, Homeopathic Remedies, Homeopathic Prescriptions, Hydropathic Treatment, Medicines, Antidotes, Disinfectants, Patent Medicine Recipes, Ointments, Mineral Waters Possessing Healing Virtues, Food, Toilet Remedies, Household Memoranda, and much much more!
Written by George W. Post, M.D., Adjunct Professor of the Practice of Medicine in the College of Physicians and Surgeons Chicago, he includes such wonderful topics such as:
DISEASES AND THEIR REMEDIES
Treatment of Asthma
Back Pains Treatment
Baldness Treatment
Bed Sores Treatment
Nose Bleed Treatment
Cancer Treatment
Cataract Treatment
Chapped Lips Treatment
Chicken Pox Treatment
Cholera Treatment
Congestion Treatment
Constipation Treatment
Treatment for Coughs
Diabetes Treatment
Diarrhea Treatment
Earache Treatment
Epilepsy Treatment
Treatments for Fevers
Bad Breath Treatments
Gangrene Treatment
Gonorrhea Treatment
Gray Hair Treatment
Headache Treatments
Heartburn Treatment
Hiccup Treatment
Hip Joint Treatment
Inflammation of the Stomach
Inflammation of the Kidneys
Inflammation of the Bladder
Inflammation of the Eye
Influenza Treatment
Insanity Treatment
Intoxication Treatment
Cold Treatment
Leprosy Treatment
Lice Treatment
Nausea Treatment
Nightmare Treatment
Palsy Treatment
Pneumonia Treatment
Treatment for Rashes
Ringworm Treatment
Scurvy Treatment
Small Pox Treatment
Sore Throat Treatment
Squinting Treatment
Syphilis Treatment
Herpes Treatment
Toothache Treatment
Ulcers Treatment
Vomiting
Warts Treatment
Wax in the Ear
HOMEOPATHIC MEDICINES
Monkshood
Poison of the Honey Bee
Deadly Nightshade
Prepared Oyster Shell
Spanish Fly
Charcoal
Red Cinchona Bark
Wormseed
Indian Cockle
Coffee
Wild Cucumber
Bitter Sweet
Nitro Glycerine
Sulphide of Calcium
Wolf's Foot
Quicksilver
Opium
Phosphorus
Pasque Flower
Poison Oak
Cuttle Fish
While Hellebore
American Hellebore
PURELY VEGETABLE TREATMENTS
(Home Made Remedies Prepared from Root, Herbs, Barks, Etc.)
Anti-dyspeptic Powder
Anti-dyspeptic Pills
Anti-spasmodic Tincture
Balmony
Bayberry
Barberry
Bitter Root
Black Snakeroot
Burdock
Butternut
Chamomile
Chamomile Pills
Wild Ginger
Compound for Canker
Cayenne Pills
Powder of Diarrhea
Remedy for Colic
Composition Powder
Cough Drops
Cough Syrup
Cough Powders
Remedy for Stomach Cramps
Powder for Diabetes
Diuretic Powder
Female Restorative Pills
Female Corrective Powders
Remedy for Fevers
Syrup of Ginger
Headache Snuff
Healing Salve
Liver Pills
Indian Pills
Indigestion Tonic
Inflammation of Eyes Lotion
Inflammation of Stomach Decoction
Itch Wash
Injection Powder
Liniment for Cramps
Ointments for Plies
Scrofula or Scurvy Powder
Spiced Bitters
Pills for Spitting of Blood
Strengthening Plaster
Tincture of Ginger
ANATOMY
DOMESTIC SURGERY AND EMERGENCIES OF THE HOME
BURNS AND SCALDS
HOW TO PRESERVE TEETH - SPECIAL CARE AND REMEDIES
HOW TO DISGUISE THE UNPLEASANT TASTE OF MEDICINE
HYDROPATHIC TREATMENT
ELECTRO-THERAPEUTICS
ADMINISTERING MEDICINES
ANTIDOTES AND DISEASES
DISINFECTANTS
POISONS AND THEIR ANTIDOTES
PATENT MEDICINES
COOKERY FOR THE SICK
MEDICAL DICTIONARY
PHRENOLOGY ILLUSTRATED
TOILET REMEDIES
PRESCRIPTION REGISTER
WOMANHOOD & MOTHERHOOD
Menstruation
The Womb
Pregnancy
Diseases of Pregnancy
The Breast
Confinement
Abortion
Miscarriage
Anemia
Hysterics
Premature Birth
Puerperal Convulsions
Puerperal Mania or Nervousness
Flooding
Cancer of the Womb
Falling of the Womb
Whites
Milk Fever
Gibier's Diphtheria Antioxine
CHILDREN CARE, DISEASES & TREATMENT
The Meconium
Washing and Dressing
The Dress
The Food of Infants
Employment of Nurses
Artificial Nursing
Exercise
Air and Temperature of Nursery
Weaning
Washing and Bathing
Tongue-Tie
Inflammation of the Beasts and Navel
Jaundice of Infants
Retention of Urine
Teething
Diabetes
Erysipelas
Thrush
Canker
Colic
Constipation
Vomiting
Diarrhea
Worms
Sore Eyes
Cold in the Head
Whooping Cough
Convulsions, Fits, and Spasms
Measles
Rickets
Infectious Febrile Diseases
Ophthalmia
Parasitic Diseases
Felons
The Biocholride Gold Treatment
MEDICINAL PLANTS - HOW TO GATHER & HOW TO USE
Absinthe
Carbolic Acid
Muriatic Acid
Nitric Acid
Alcohol
Allspice
Almond Sweet
Aloes
Ammonia
Anise
Arrow Root
Balm
Barberry
Bearbery
Bitter Root
Blackberry
Blood Root
Caffeine
Chamomile
Castor Oil
Catnip
Cayenne Pepper
Chalk
Charcoal
Cinnamon
Cloves
Cod-Liver Oil
Compound Spirit of Ether
Dogwood
Dover's Powder
Fennel Seed
Fever-Root
Flaxseed
Garlic
Ginger
Ginseng
Ground Ivy
Gum Arabic
Hemlock, Poison
Hops
Horse Balm
Iron
Jamestown Weed
Kerosene Oil
Lime (Calcium)
Licorice
Logwood
Magnesia
Malt
Mustard
Milkweed
Onion
Opium
Parsley
Peppermint
Pink-Root
Poison Ivy
Pumpkin Seeds
Queen's Root
Saffron
Sage
Sarsaparilla
Seidlitz Powders
Skunk Cabbage
Soda, Bicarbonate
Soda, Borate
Soda, Chloride
Spearmint
Spice Bush
Star Grass
Sulphur
Sweet Spirit of Nitre
Tansy
Tar
Tulip Tree
Virginia Snake Root
Wild Cherry
Wild Indigo
Witch Hazel
Wormwood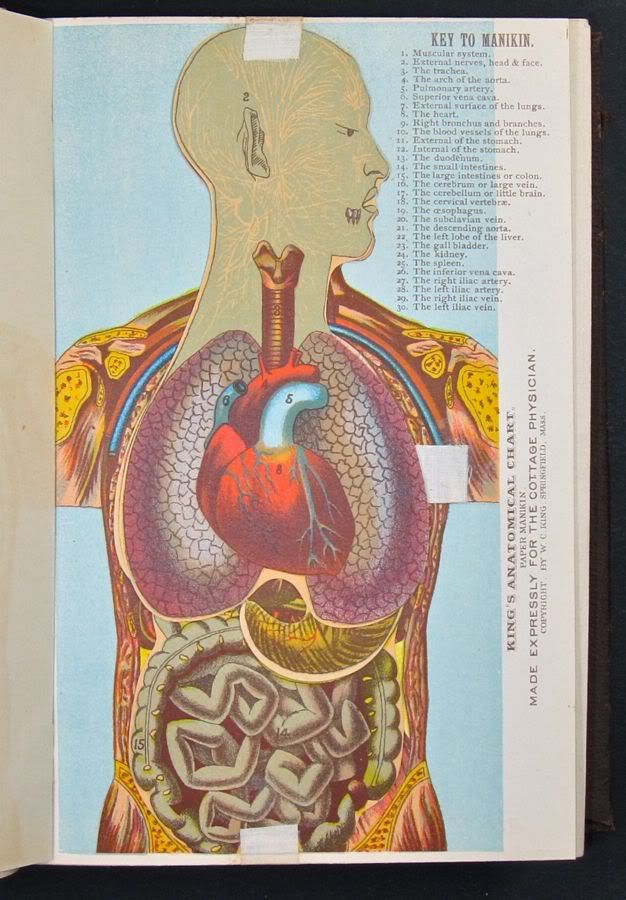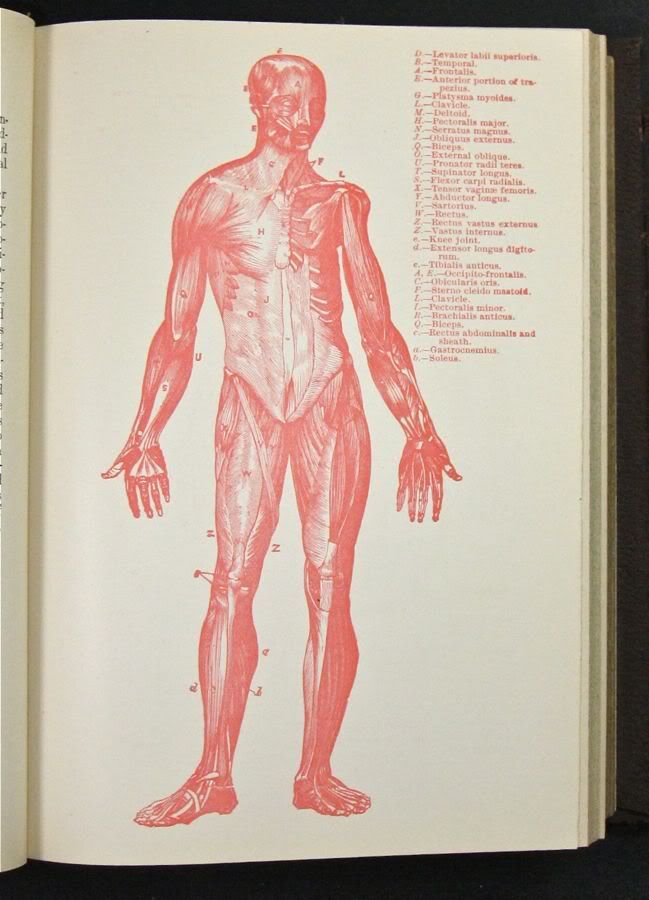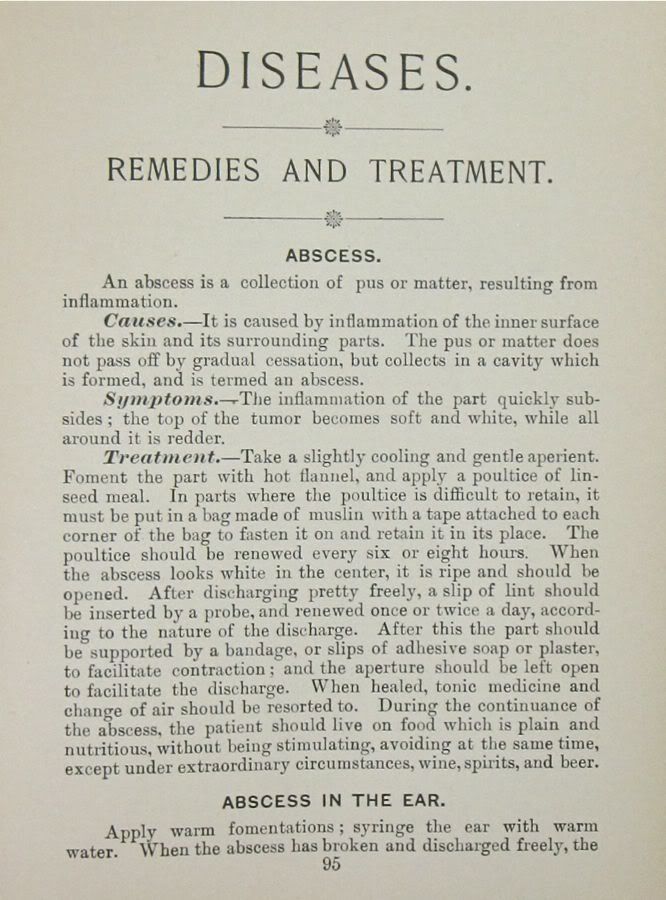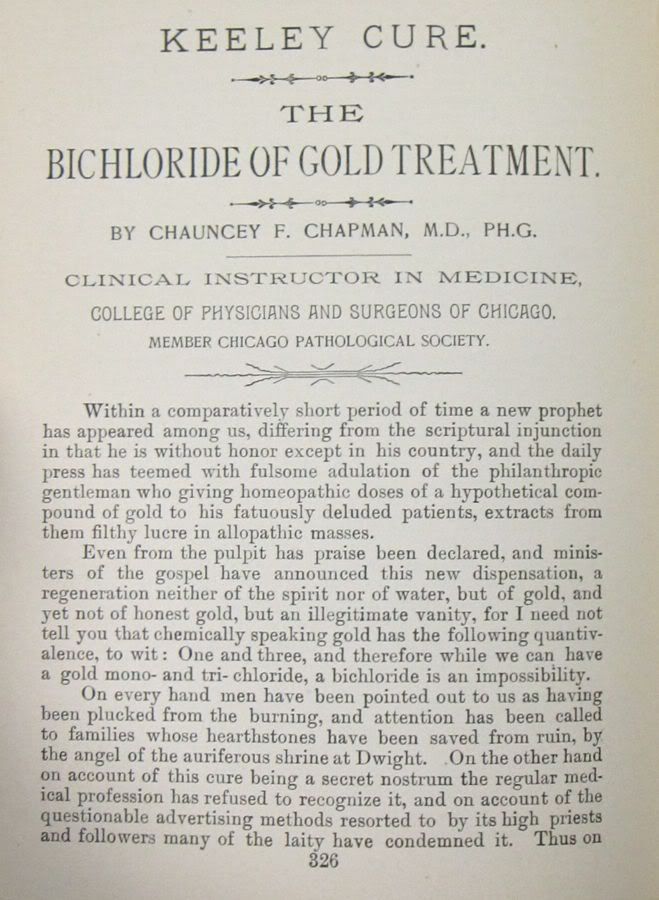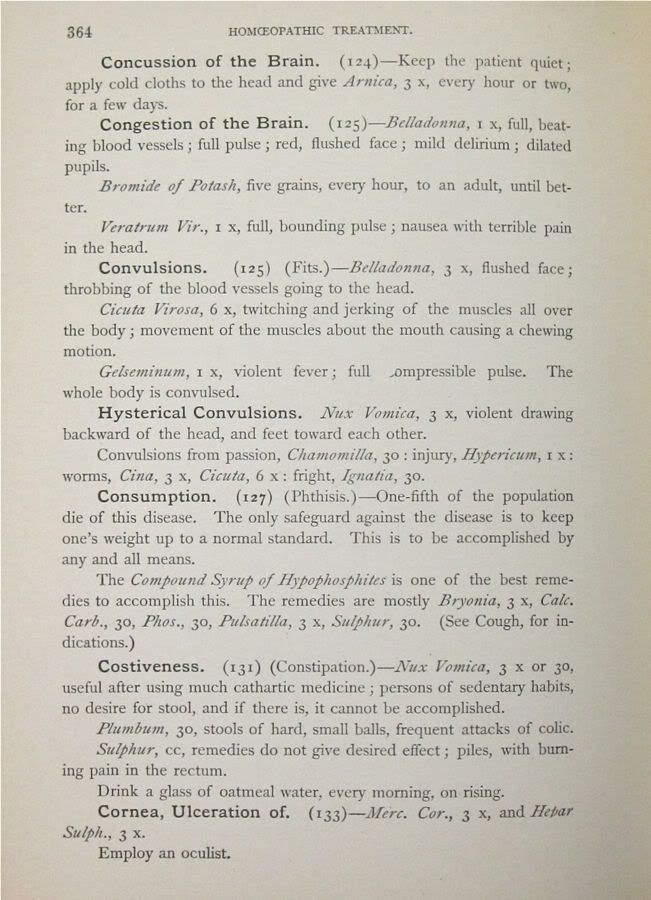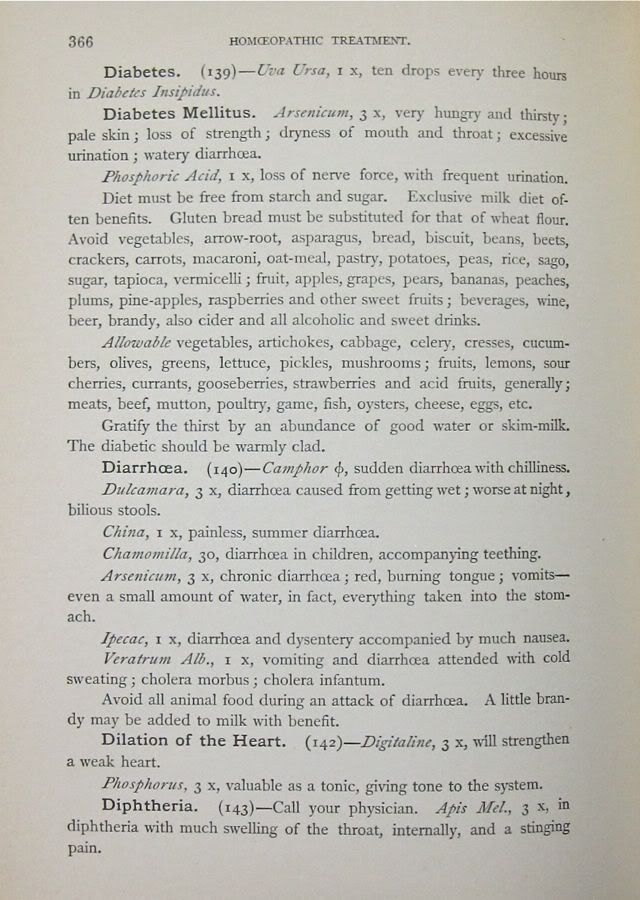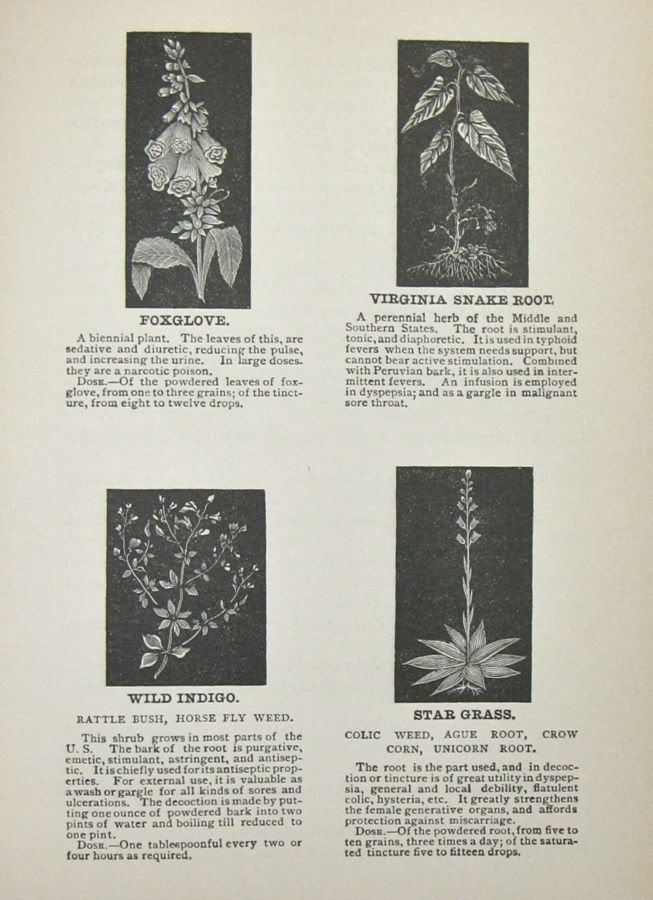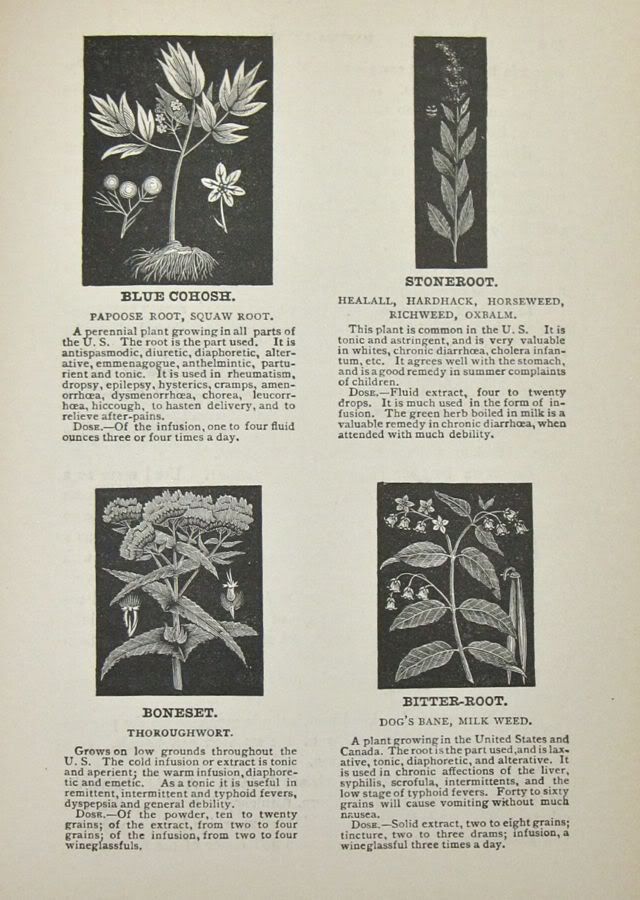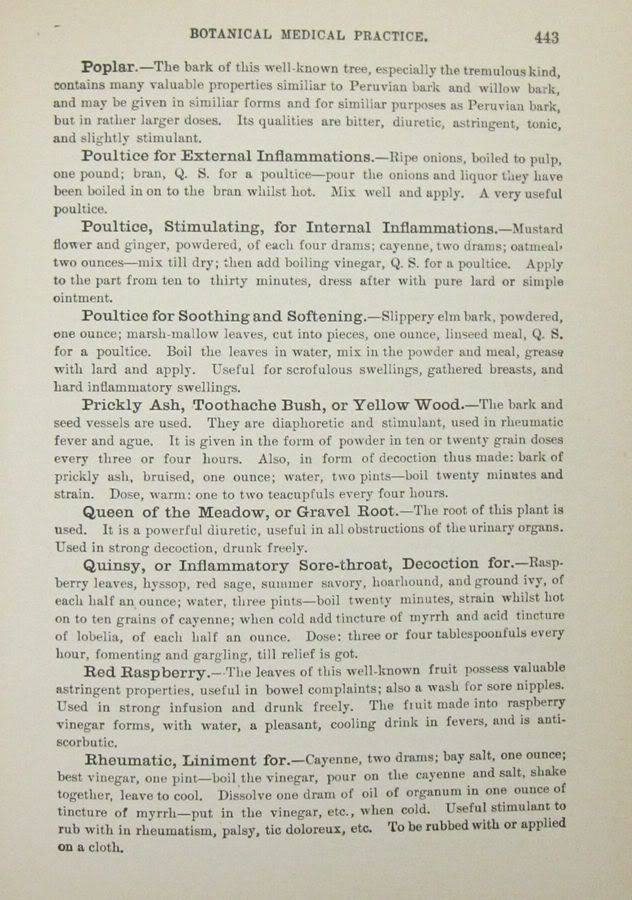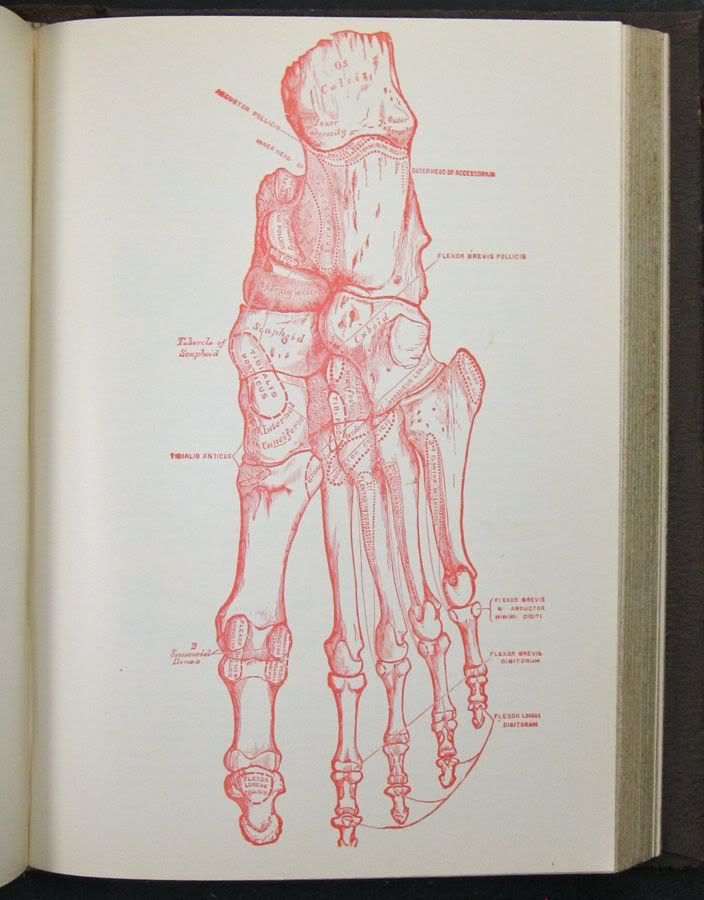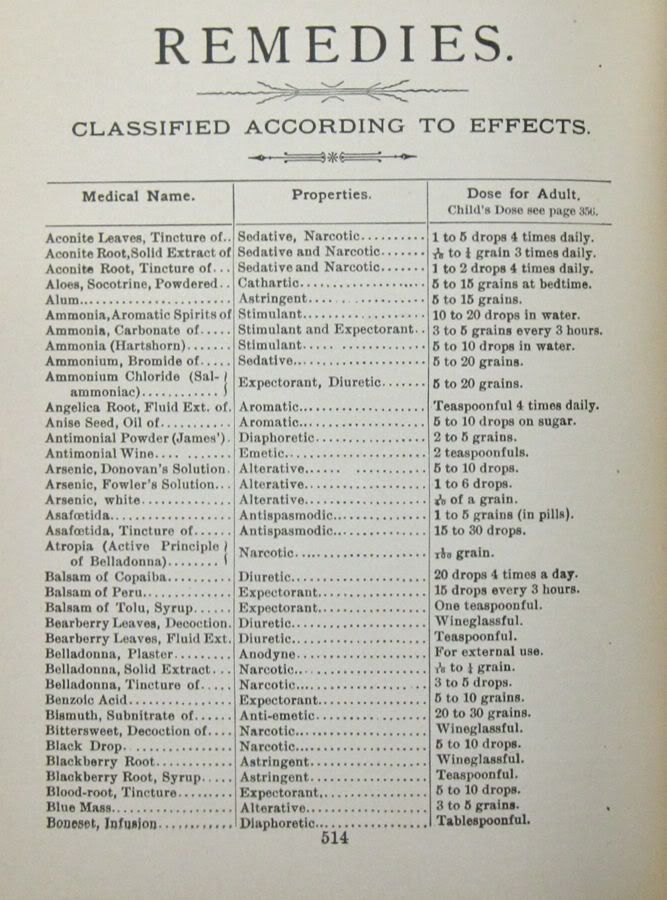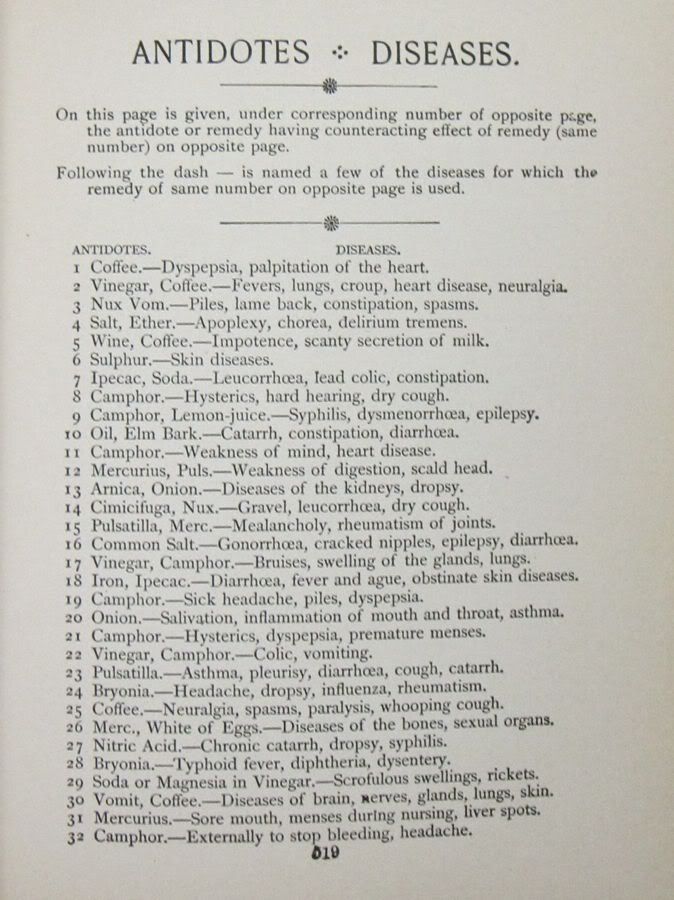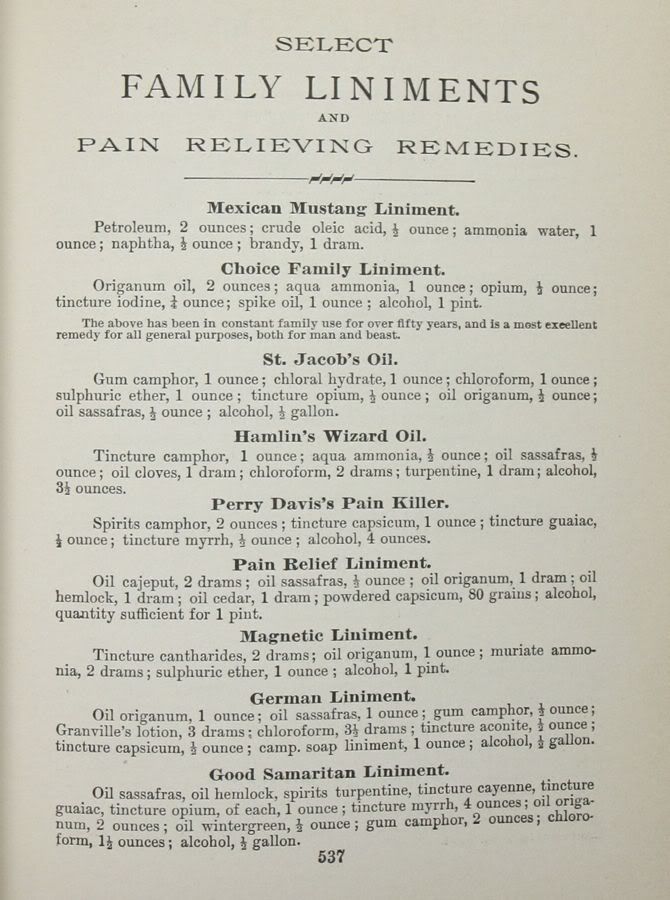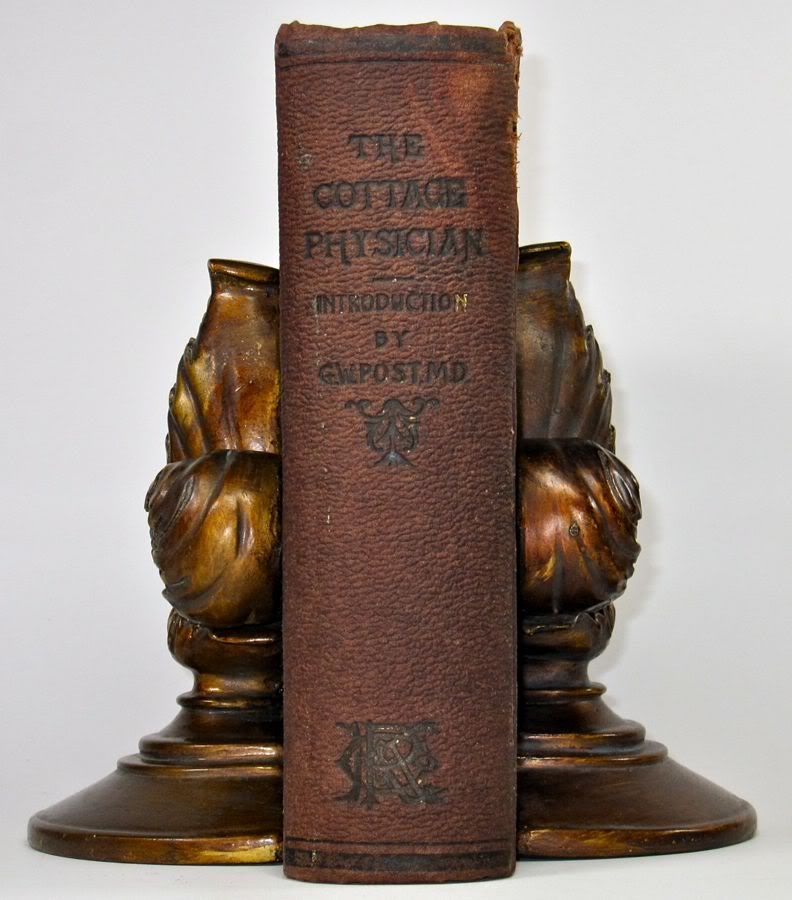 ::
*Please remember though, this homeopathy materia medica is provided for information only, with no guarantee of accuracy; it is not intended as a substitute for medical advice, nor as a claim for the effectiveness. If symptoms persist, seek professional medical advice - minor symptoms can often be a sign of a more serious underlying condition. Homeopathic remedies are very dilute, and while the homeopathic remedy may be beneficial, the raw product may be harmful.